Irvine Art & Music
Website Design, E-commerce
Irvine Art & Music (IAMC) needed a website design and development team that could help them bring their music store current to the web age. Irvine Art & Music, located outside Pasadena, CA in nearby Irvine, needed a full-service online rental system to help streamline management of monthly instrument rentals before the start of the new school year.
Terminus Agency conducted a full website design audit and determined that IAMC needed a mobile-friendly website with a custom rental system powered by WooCommerce and WordPress. We built a customized website designed to allow IAMC staff to manage rental products, adjust pricing on the fly, and follow up with customers and renew subscriptions for instrument rentals. Finally, we optimized how IAMC attracts and converts new customers by adding local SEO elements to their website and local business listings.
Mobile Friendly E-Commerce & Website Design
Fully responsive website design for mobile and desktop
Customized instrument rental program to improve office operations
SSL encryption and secure HTTPS configuration
Automated subscription and contract management tools
Automated rental and reminder email system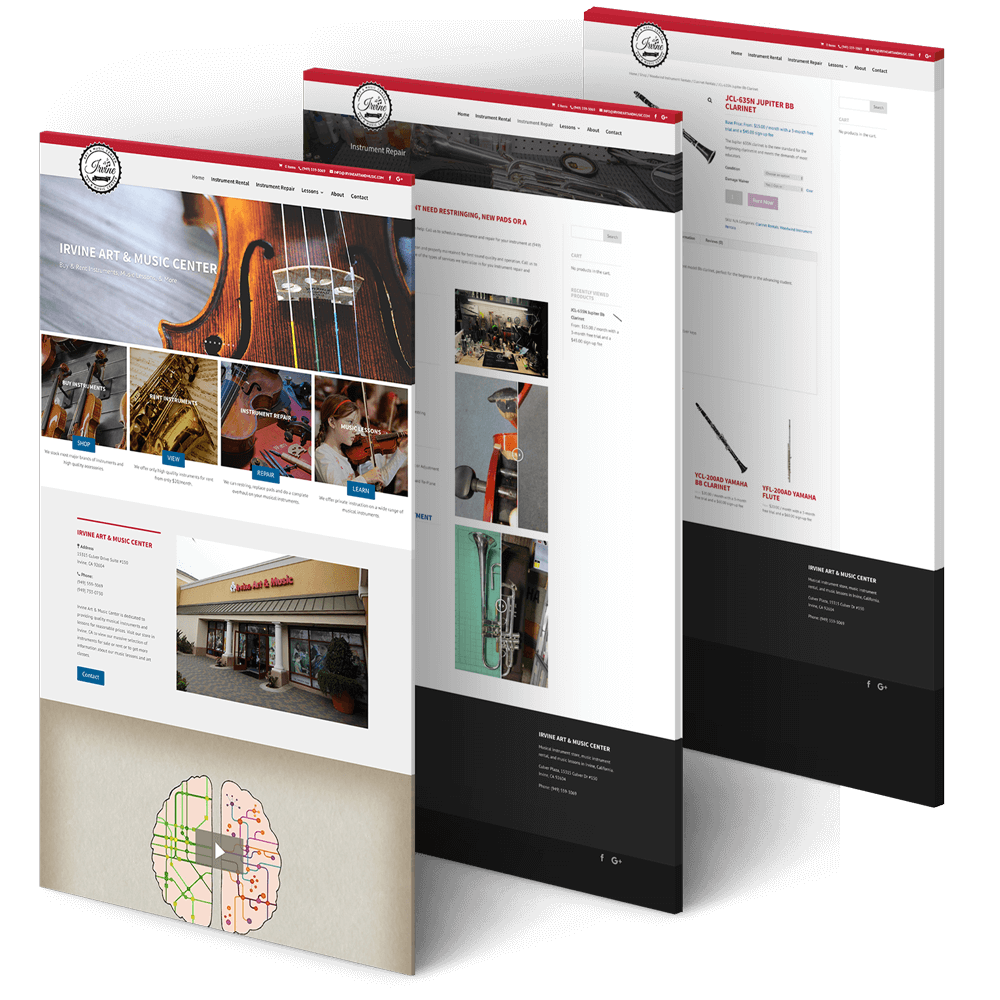 Interested in learning more?